Hennelné Dr. Komor Ildikó
Ildikó's practice in intellectual property law particularly covers complex trademark cases, customs procedures relating to the infringement of intellectual property rights and legal representation in domain- and patent cases. As such, she provides legal assistance and legal representation in lawsuits and deals with the preparation of contracts and out-of-court settlements.
Ildikó graduated from Eötvös Loránd University's Faculty of Law in Budapest in 1999. After spending 2 years as a trainee and junior associate at Ladányi Law Firm, Ildikó joined Sár and Partners Attorneys at Law as a Junior Associate in 2000, going on to make partner in 2003 and serving as a Senior Partner from 2004 – 2018. The close collaboration between Sár and Partners and Danubia Patent and Law Office afforded her the opportunity to gain considerable experience in the field of intellectual property law. She has also developed an extensive network of international contacts through her active involvement in the work of a number of renowned Hungarian and international industrial property rights organisations. She was elected Managing Partner of Sár and Partners in November 2016, a position she held for the following two years, before going on to establish her own law firm in December 2018.
Ildikó is a member of the International Trademark Association, the International Bar Association, the International Association for the Protection of Intellectual Property and the Licensing Executives Society, and at a national level the Hungarian Association for the Protection of Industrial Property and Copyright, as well as the Hungarian Trademark Association.
She has been a registered attorney at law at the Budapest Bar Association since 2003.
Ildikó Komor Hennel has been a partner at Sár & Partners' since 2003. She provides sterling representation in trademark infringement cases and domain name disputes.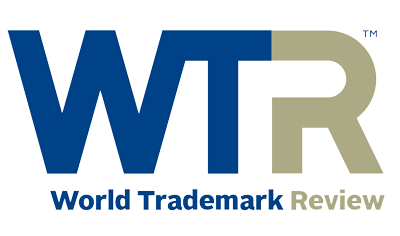 WTR's qualification means that Dr. Ildikó Komor Hennel is one of the best 1000 trademark specialists. She received "Gold" evaluation as one of only nine attorneys in Hungary.